SPEAKERS
Keynote Speaker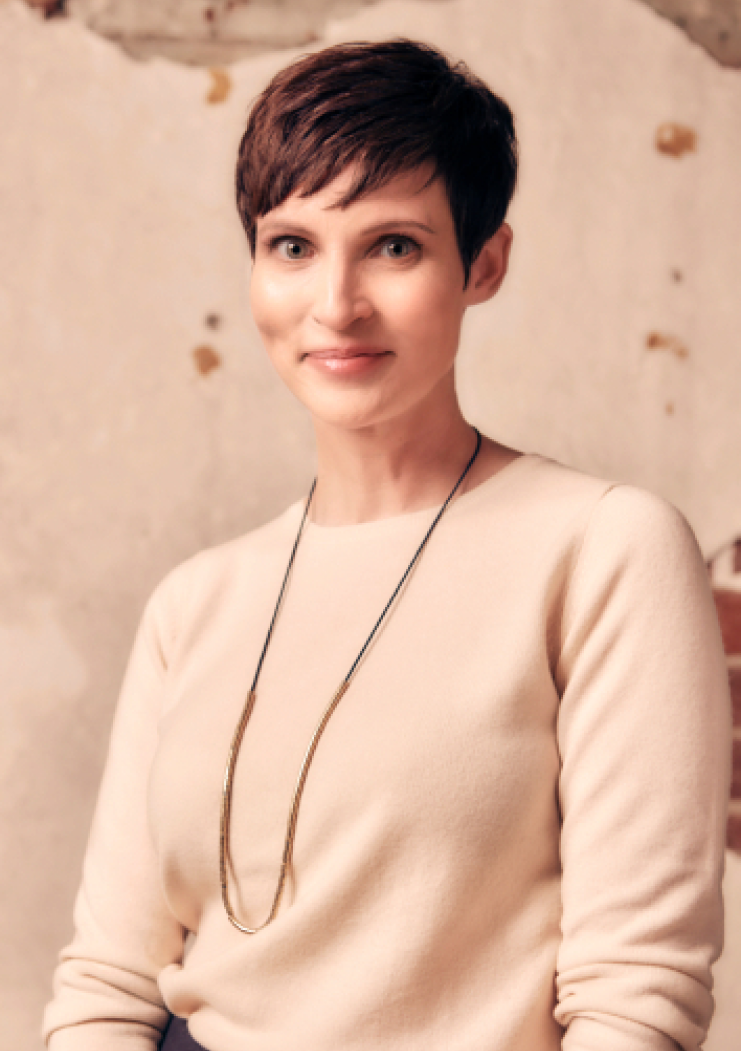 Ashley Kohler
Ashley Kohler is President and Executive Producer at Awesome Inc, a motion design and animation studio she co-founded in 2005. As an Atlanta native and University of Georgia graduate, Ashley is passionate about empowering artists in the region, and serves on the board of directors for ASIFA South. Over the course of her career, she has led projects for clients like Cartoon Network, Hulu, FX, Wieden + Kennedy, Nickelodeon and Adult Swim- including acting as EP on over 150 episodes of series animation.

Awesome Inc currently has four series in production, and strives to provide an environment of inclusion, balance, and respect for working artists. Ashley's creativity, attention to detail and passion for animation help distinguish Awesome Inc in the crowded field of content creation.
Panel Discussions
In this panel, we'll be talking to some accomplished female executives and designers about what it's like to work in the motion graphics field. We'll talk about the challenges they have faced, as well as the breakthroughs and discoveries they've made throughout their careers. Panelists will provide insights on the changes they would like to see in the industry to help close the gender gap.
Sarah Beth Morgan
Wendy Eduarte - The Mill
Valeria Moreiro - NotReal
Madison Ellis - Gentleman Scholar
Elaine Park - Sibling Rivalry
Betsy Jones - Trollbäck + Company
Carolyne O'Ryan - Demo Duck
Vero Gomez - BUCK
In this session, we will hear from our panelists and gain insight into their strategies for creating design solutions that cross over multiple platforms. How do we design malleable solutions for multiple media, or a range of environments? What are examples of smart workflows and branding practices? How is consumer behavior shifting in relation to branding experiences?
Darren Jaffe - Flavor
Nick Rivero - Meptik
Traylor Woodall - Fivestone Studios
Myles Bryan - Local Projects
Joe Fuller - Loyalkaspar
Kevin Zhu - All of it Now
Luke Lehenbauer - Epipheo
Rosie Garschina - Sibling Rivalry
In the motion graphics industry, size matters! What are the advantages and disadvantages of working in different sized teams? What's it like to work in a design studio vs. an agency vs. a large corporation? How do the roles and processes shift based on team size? In this panel, we'll compare the team structure, work culture, and benefits of workplaces large and small.
Brad Backofen - Flavor
Gretel Cummings - Brand New School
Mack Garrison - Dash
Jayson Whitemore - Laundry
Rohan McDonald - Demo Duck
John Howell - SMT
Nick Forshee - Gunner
Natalie Dallenbach - GLOW
SCAD Alumni in attendance will talk about life during and after college. Panelists will share wisdom and advice with students in the audience. What experiences and challenges did they face when entering the motion graphics industry? Panelists will discuss the most important things they learned at SCAD and the lessons learned post-graduation.
Sarah Beth Morgan
Sarah Linebaugh - Meptik
Desmond Du - Warner Media
Chetan Singh Kunwar - Loyalkaspar
Myles Bryan - Local Projects
Joash Berkeley - Eido
Cody Samson - All of it Now
Daniel Oeffinger - BUCK